Shed Installers
Why choose us
We are a highly experienced expert team
Each and every project is handled by our highly experienced experts only, you can rest assured of that. We make every project successful by unleashing the creative geniuses inside of everyone in our team.
We combine modern technology with quality craftsmanship
Our goal is to complete a project perfectly on time. That's why we bring in quality craftsmanship in every project we handle. To make our tasks simpler, fast,  and flawless, we use highly equipped tools.
We strive for excellence
Excellence is what we strive at Dare Constructions PTY LTD at each and every time of the service delivering process. We have our highly expert team and modern technology to make sure everything gets done perfectly and safely.
We work accordingly industry's standard
Whatever the project type is; every task is carried out as per the industry's safety standard and norms & regulations of the industry. Thus, you have nothing to worry about as your project will be handled effectively in a standard manner.
We undertake a broad range of project
The best thing about choosing is you can entrust us with different projects. Our broad range of services includes- design and construction, rural barns, horse shelters, garages & granny flats, industrial/commercial units machine sheds, carports/awnings, and carpentry services.
We are fully licensed and insured
In case you are wondering whether our company is reliable or not, we are a highly reliable and 100% genuine professional team. Our company is fully licensed and insured, you can rest assured of that.
Perhaps your garage is badly cluttered and you are in dire need of extra space for the rest of the stuff. What would you do then or which option would you prefer? A shed is an optimal option that you may have been looking for.
Shed installers can help you with the installation process and everything involved in the process. Wondering where and how to find professional experts? Dare Constructions PTY Ltd is the solution to your problem. It's where you will find the best shed installers in Newcastle, Hunter Valley, and Central Coast. Dare Constructions PTY Ltdis always ready to help you.
Now, What's A Shed Actually?
A shed is designed to add extra space and you can conveniently use it for the intended purpose. Whether you want to add an entertainment area, extra room for a hobby, or storing the miscellaneous items, a shed will incredibly serve the purpose.
Sheds are commonly used by farmers, gardeners, and hobbyists to keep garden tools, equipment, and other belongings. Sheds do not only serve as a great outdoor extra space, but they also add value to your property and home.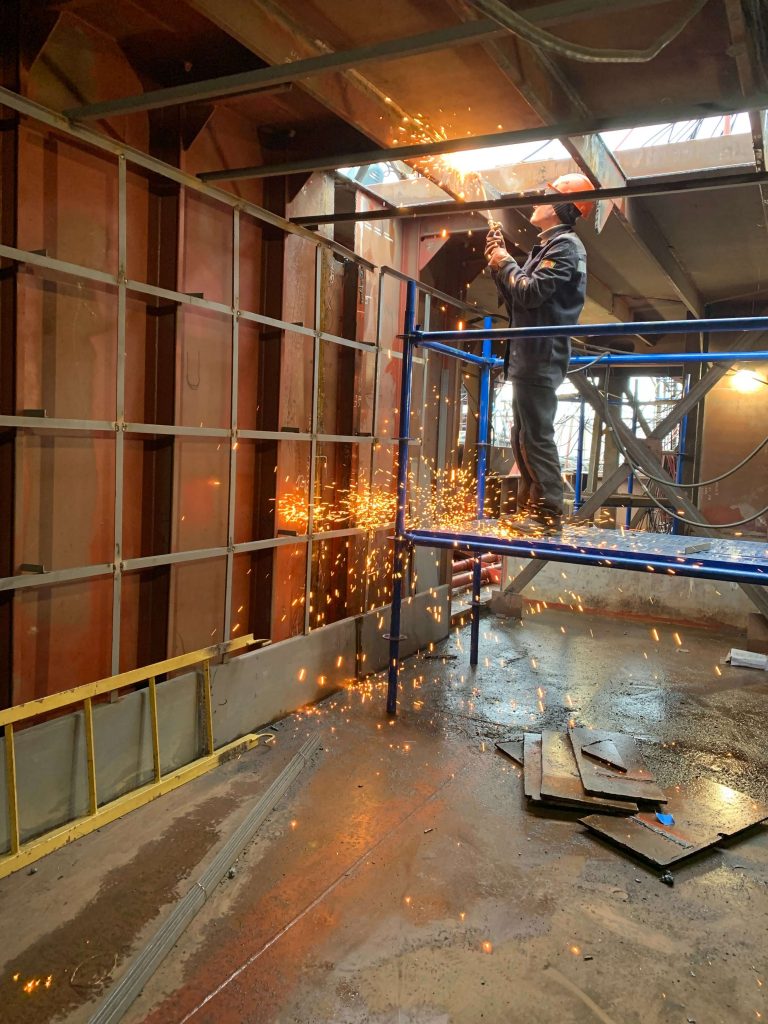 Common Materials Used In Building Sheds
Wood
Metal
Aluminum
Vinyl
Plastic
Sheds Offer You Two Options
Which Option Is Better & Why?
There are several factors that play a vital role in determining your decision to buy or install a shed. The ultimate decision will depend on the needs of the homeowners as different people have their own individual needs. While an individual may opt for installing a shed and the other may opt for buying a shed. Whatever the option may be, the experts will have to ultimately work as their customers desire.
Nevertheless, we are highlighting the advantages and disadvantages of the two options so that you can determine which option may work for you. The cost of installing a shade will depend on the option you choose.
Building A Shed
Advantages-
The cost tends to be lower if you build a shed.
You have control over the design as you can share your preferences when planning the design of the shed.
The building option allows you to have the ultimate satisfaction as the experts will do exactly what you want it to be.
The design and structure of the shed can be customized if you build it.
Disadvantages-
The project can be time-consuming
The installation process can get wrong if not handled by experienced builders
Buying A Shed
Advantages-
The process is less time-consuming than the building process.
It's professionally custom-built
Little knowledge is needed to get the job done
Warranty comes with the shed
Disadvantages-
Higher cost involved
You may not be satisfied with the design
Now that you are aware of the advantages and disadvantages of building and buying a shed, you can make your own decision considering your needs and budget. If you need help with determining the decision and handling the project, that's what here we are for.
You can count on us with anything when it comes to shed-building and installation projects. Our shed installers will be happy to handle your project. Our services are available in Newcastle, Hunter Valley, and Central Coast areas.